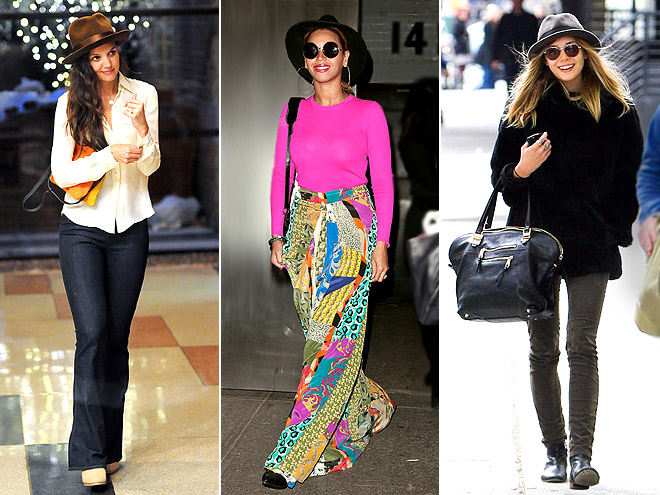 Ooo-la-la.  These lovely Hollywood ladies are all rockin' the must-have accessory of the season, the wide brim!  We've got our top three picks for this years summer wide brim:
If your style is more like Lady Beyonce we've got a girly Sur la tete Stiletto Floppy Hat.  Made of 100% wool felt, it's beautiful soft material complements those on-trend maxi dresses and printed pants.  Vanessa Hudgens topped off her boho girly look at Coachella with a very similar hat, definitely a must-have for our summer wardrobe.
If your style has a tom-boy flair, like Katie Holmes or Elizabeth Olsen, we've got the perfect wide brimmed fedora for your summer topper; The Jaxon C-Crown Crushable Fedora.  Made of 100% Wool felt, this non-traditional summer hat, is making waves across Hollywood.
And finally for a more traditional summer time hat, we've chosen our Greenpacha Rose Panama Fedora.  The 100% handwoven hat protects and enables the fashionista in us all to shine brightly in pink!
Do you have your must-have summer wide brim yet?